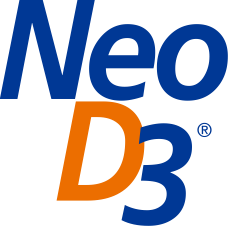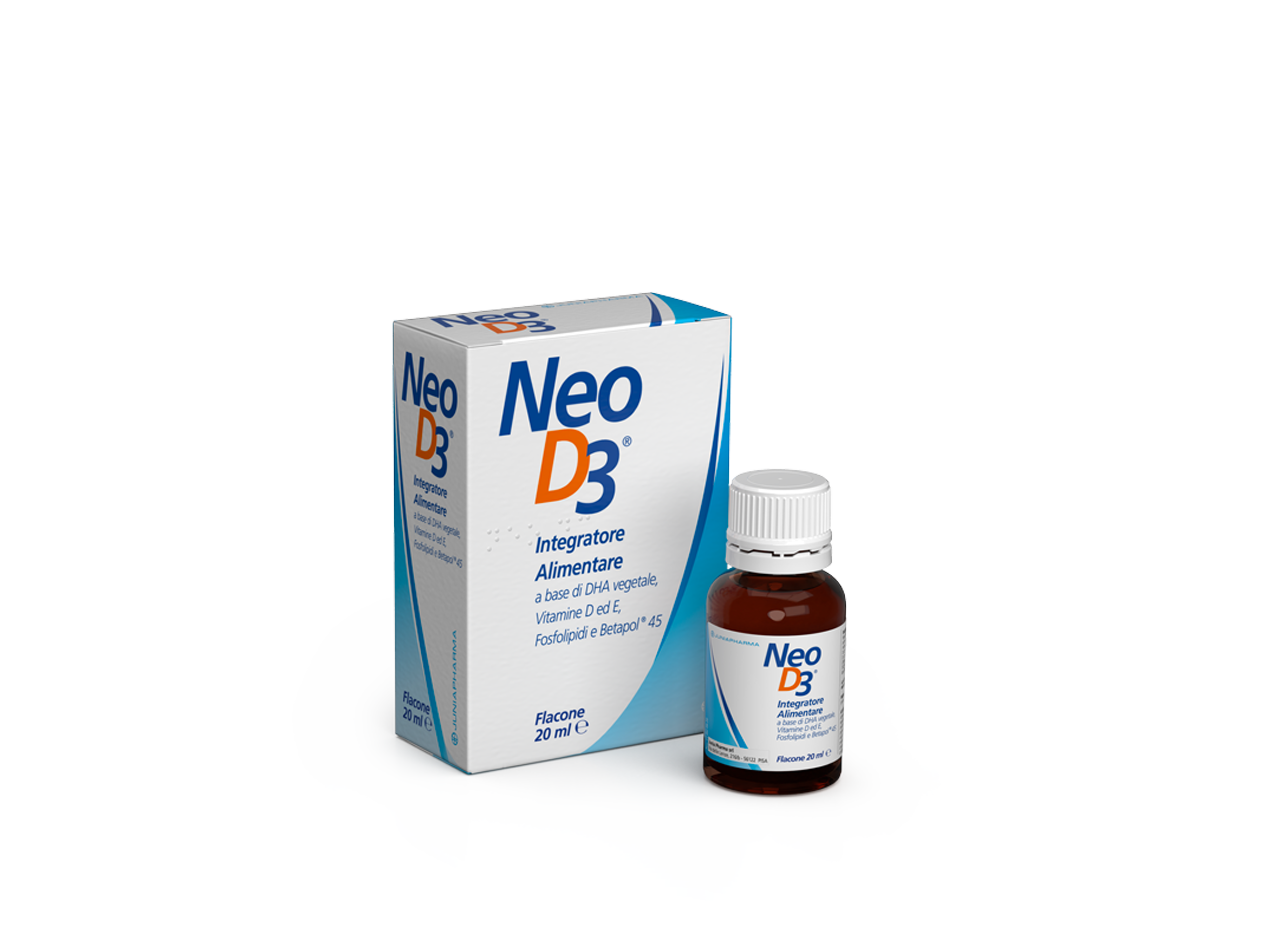 Gluten-free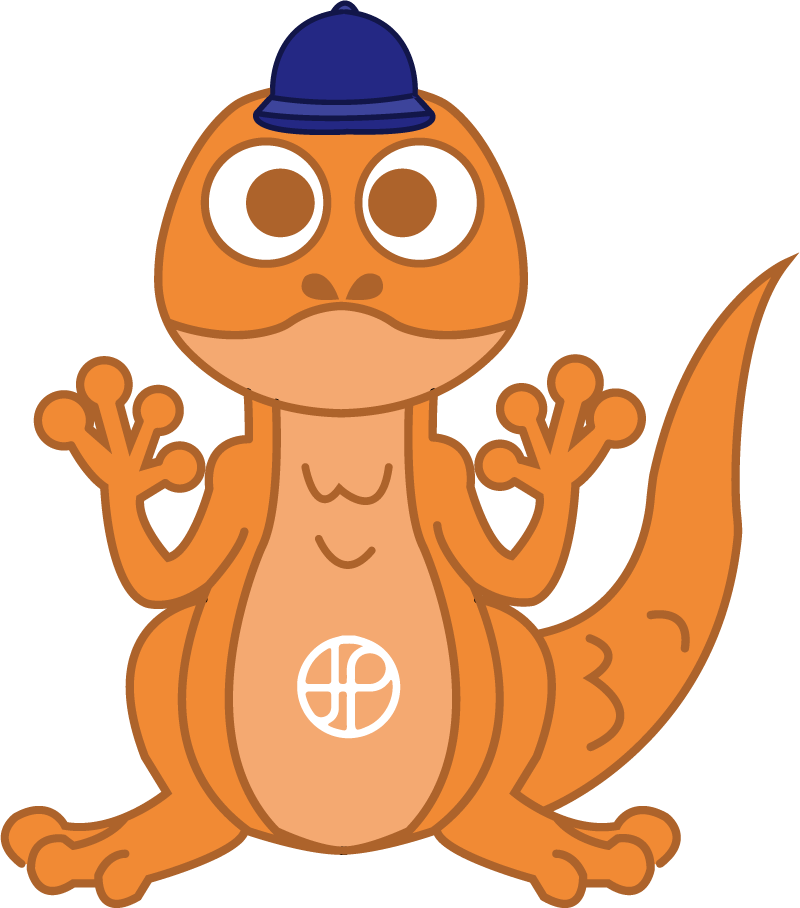 Neo D3
Food supplement in drops for children to combat Vitamin D deficit
Neo D3 is a nutritional supplement with vegetable-origin DHA (omega 3), Vitamin D3 and E, Phospholipids and Betapol 45®, developed to support the body in the event of deficits of Vitamin D and other nutrients that ensure the correct functioning of the immune system and support skeletal development.
Right from the first few months of life, Vitamin D is indispensable for depositing calcium in the bones and making them strong and solid, as well as helping the absorption of phosphorus. Recent studies have shown that Vitamin D also helps the functioning of the immune system and some neuromuscular functions.
Every pack of Neo D3 contains a 20 ml bottle with practical dropper cap.