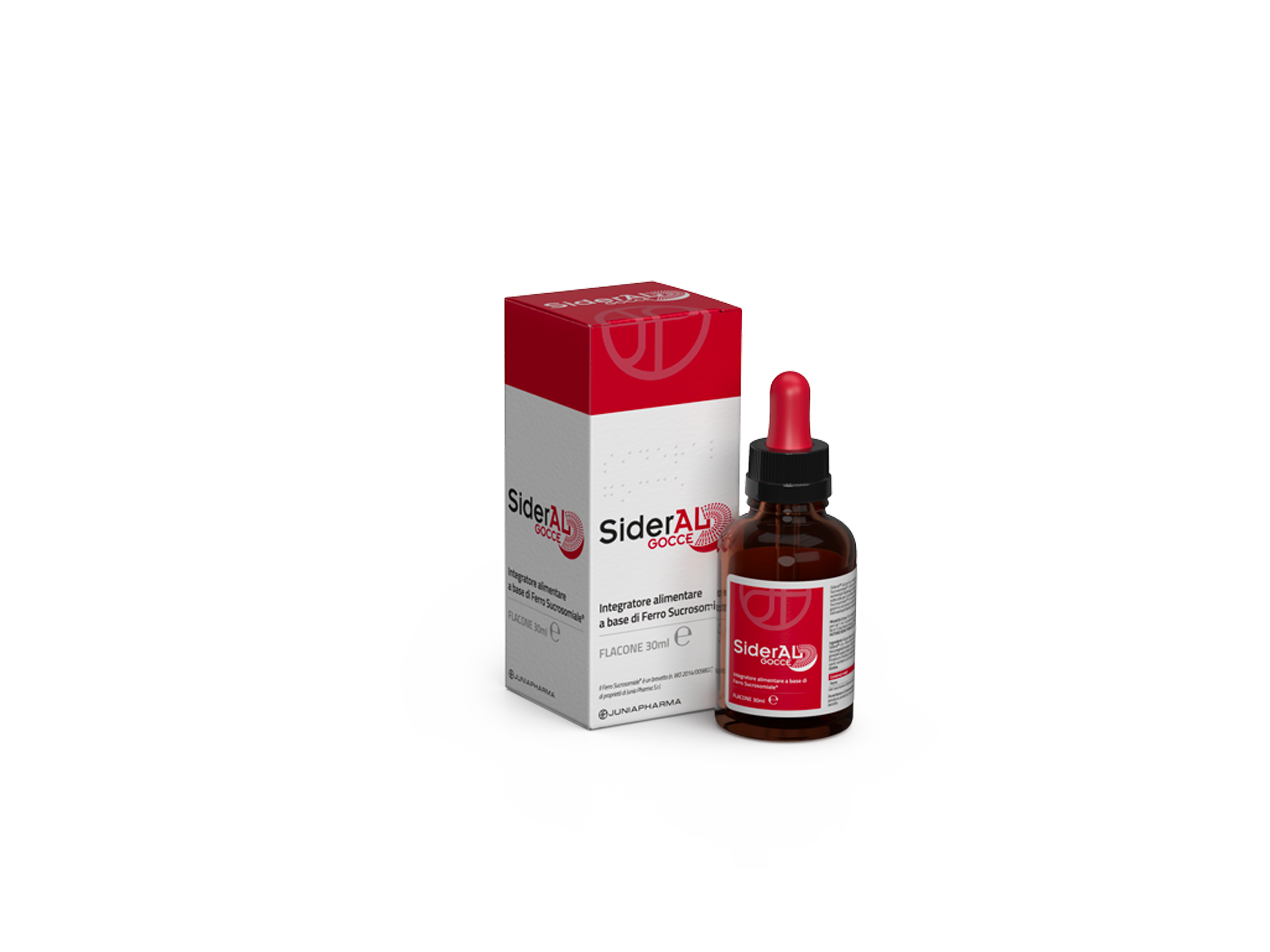 Gluten-free
Lactose-free
SiderAL® Gocce
Food supplement in drops with Sucrosomial® Iron, designed for infants and children
SiderAL® Gocce is a nutritional supplement developed to restore nutritional deficiencies or increased intake needs of iron, an essential nutrient for correct development in children.
Iron deficiency is the main nutritional deficit recorded in childhood. Assuring adequate prophylaxis helps to avoid the risk of sideropenic anaemia, a frequent condition that can occur even in the first few months of life after the iron stocks are exhausted. After birth, during the first weeks and as rapid growth occurs, iron stocks tend to decline significantly.
SiderAL® Gocce is a valid solution in all cases in which the paediatrician deems it necessary to integrate the natural stocks of iron in children and infants, right from the first few months of life. The excellent flavour and high tolerability of Sucrosomial® Iron, compared to other types of iron, make it suited for infants and children up to 3 years old. Furthermore, the pipette cap makes the product extremely easy to dose and administer.
Every pack of SiderAL® Gocce contains a 30 ml bottle with practical dropper cap.