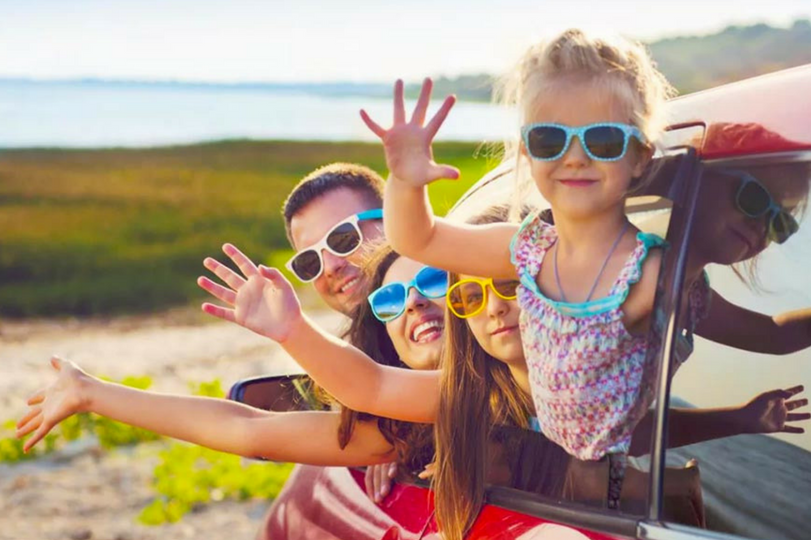 Holidays are a unique opportunity to live new experiences and enjoy time with our children outside of everyday life. Without organization, however, a trip with children can become a source of stress and anxiety..
The pedagogical function of travel
It is not only parents who need a holiday every now and then, but also for young ones it is important to be able to begin to discover the world. A trip is above all an opportunity to learn: thanks to holidays, children and young people have the opportunity to escape from the routine, face new challenges (whether small or large) and begin to discover the outside world . This translates into the stimulus to face new and unexpected situations without fear and, therefore, into a moment of personal growth. In addition, a holiday is an opportunity for the child to learn how to establish social relationships outside of their inner circle of friends.
A trip with one's children is also an important moment for mum and dad because, beyond the organizational stress, holidays help create unforgettable memories, which strengthen family ties and can help adults rediscover the world through the eyes and curiosity of children.
Travelling with children: organisation is essential
A trip with children is wonderful, but it can be a stressful and tiring moment without proper planning. The keyword is organization.
Whether you have decided to travel by car, train, plane or ship, it is important not to exaggerate with your luggage. When we prepare our suitcases, it seems to us that everything is strictly necessary, but in reality many things can be purchased once arrived. A couple of days' supply of nappies and wipes, for example, will be enough to allow you to leave in peace and get organised once you arrive. If your children are older, a good solution is to make them responsible for their suitcase. Equip them with a small trolley with wheels that they can prepare themselves under your supervision: children will learn to be more autonomous little by little and you mothers will have one less thought.
Entertainment during the trip: how to avoid boredom and whims
You've prepared everything and you've finally managed to leave. After five minutes of travel, it is very likely that the children will start to ask how long it is until they arrive or begin to have a tantrum. So you plan to distract themby keeping their favorite game at hand, a coloring album or a CD of songs to sing together. In case your children are still very young, consider the idea of travelling at night: for parents it is certainly more tiring, but they can sleep and you will travel quietly (avoiding the risk of traffic).
With a few tricks you can get to your destination without too much stress, ready to have fun and enjoy your well-deserved trip with the children.