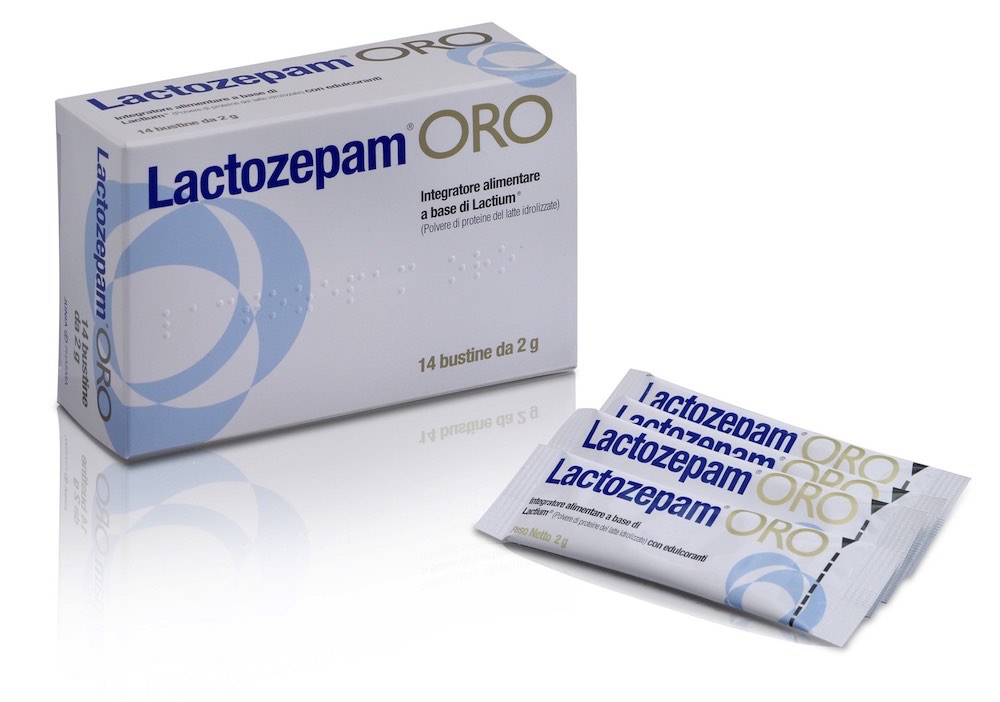 Lactozepam® Oro
A natural help to anxiety and sleep disorders
Lactozepam® Oro is a nutritional supplement based on Lactium (milk hydrolysed protein) and Vitamin E.
Available in a double solution: oral and buccal tablet.
Buccal tablet, package from 14 sticks (300mg/1stick).
One stick daily or according to medical opinion. Dissolve the contents of a stick directly in the mouth or in a half glass of water.
Sweeteners: sorbitol, sucralose and acesulfame K; lactium,® (milk hydrolysed protein powder), acidifying: citric acid; aroma, anti-caking agents: silicon dioxide.
Show Composition
300,00 mg

Dose Giornaliera
10 signs suggesting that your child is tired
Kids never stop, they are always active and full of energy, eager to learn and want to know everything about the world around them. Although we often forget that the life of a child can be very tiring, both physically […]