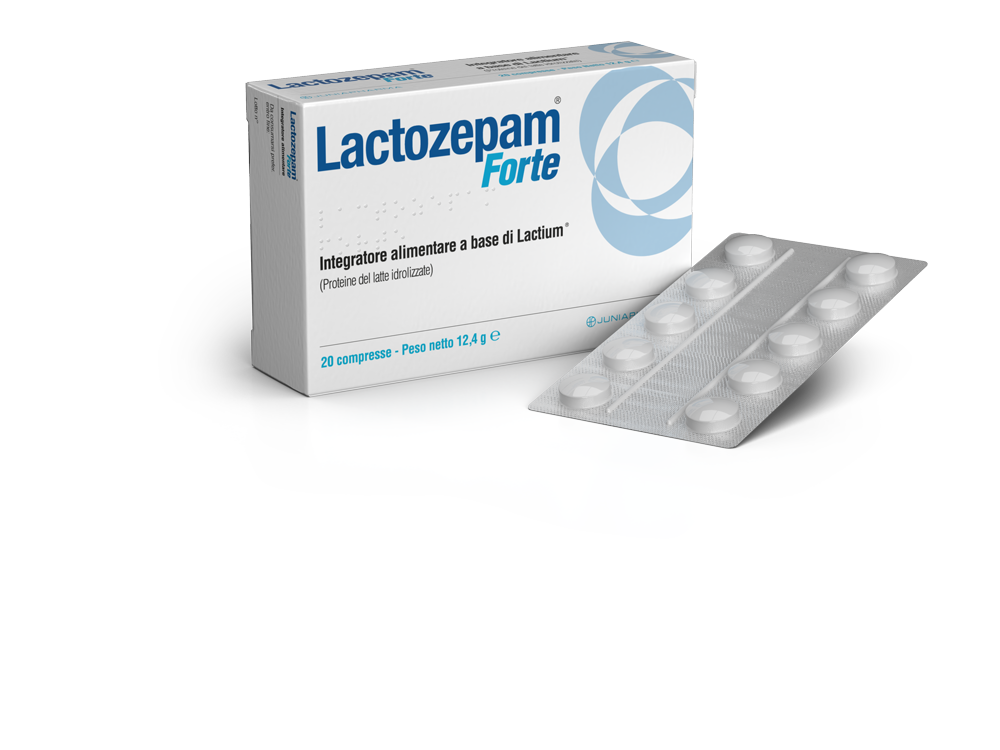 Gluten-free product
Lactozepam® Forte
The natural response to anxiety and sleep disorders
Lactozepam® is a nutritional supplement based on Lactium (hydrolysed milk proteins) and Vitamin E.
Available in three forms: oral suspension, chewable and tablets.
Capsules, pack of 20 tablets (300mg/1 tablet).
It is recommended to take 1 tablet a day.
Lactium® (hydrolysed milk proteins), filling agent: microcrystalline cellulose; coating agents: hydroxypropyl methyl cellulose, talc, polyethylene glycol; anti-caking agents: silicon dioxide, magnesium salts of fatty acids; colouring: E171.
YOU MAY ALSO BE INTERESTED IN