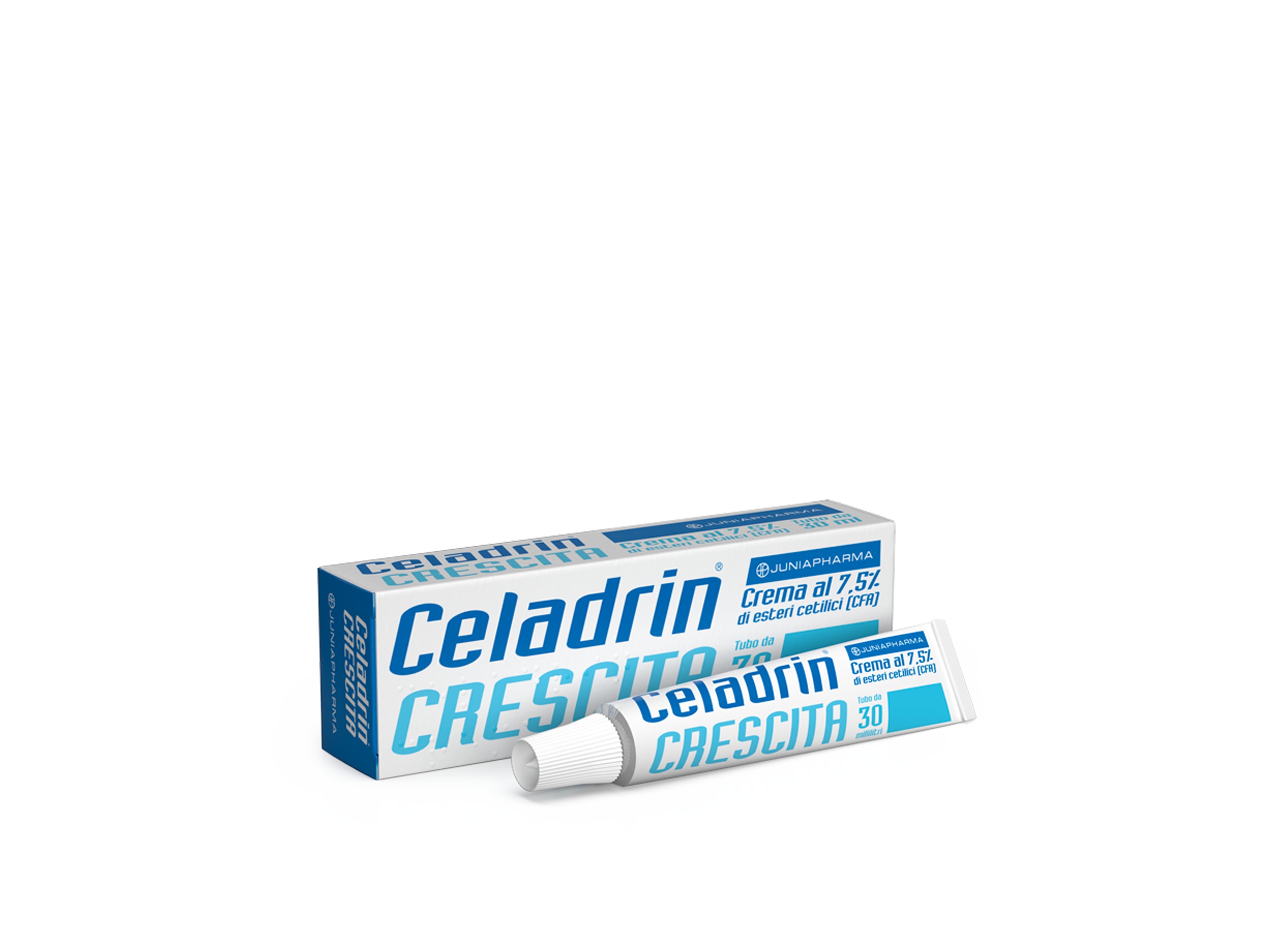 Celadrin Crescita
Cream with Cetylated Esters for the topical treatment of growth-associated joint pains
Celadrin® Crescita is a product with Cetylated Fatty Acids (also known as Cetylated Esters or CFA) that helps to improve mobility in the case of joint, muscle and tendon pains.
Massage after applying Celadrin® Crescita can also help to reduce joint pain during growth, particularly in the hands, feet, elbows, knees and legs.
Each pack of Celadrin® Crescita contains one 30 ml tube.